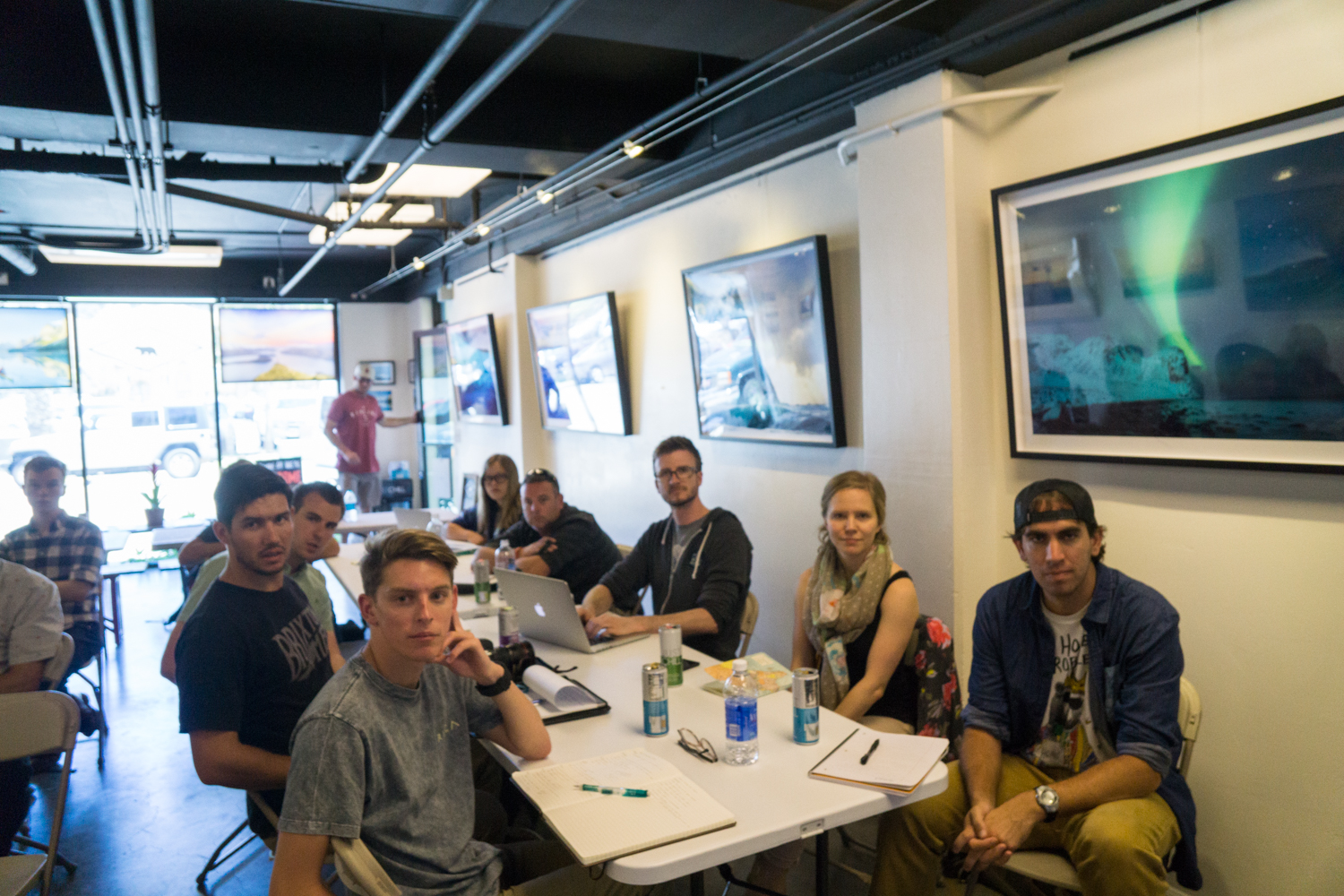 Last Saturday I held a photography workshop at my gallery in Avila Beach. With a small number of 15 participants the group was a perfect size for everyone to get to work close up and personal with me and ask their questions.
I love teaching and passing on my passion for photography and I think this was another successful workshop and I can't wait to hold the next workshops!
We started off with a little bit about my background and how I started out and went on to talk about image composition and what it takes to capture a great image. We then moved on to my equipment and talked about why I choose to use the lenses and cameras I use followed by photography as a business. Since there was a really wide range of photographers from photo enthusiasts all the way to full time professionals it was really interesting to share my perspective of things but also hear about what others had to say.
After a lunch break we continued discussing social media and how you can use it get your photography business started up and running and how it can be a useful tool to coordinate collaborations, make connections and work with brands and companies and also how to read and understand your analytics and statistics to effectively reach out to the right audience.
Finally we covered photo editing techniques and how to backup and organise thousands of photos effectively using software like Lightroom and Photo Mechanic.
I'd like to thank everyone who came and hope that everyone went home inspired at the end of the day.
Chris B.